Lilongwe, Malawi—Hawa Imani got married when she was 17 years old. She had dropped out of school as her parents couldn't afford to pay for her secondary education. Whilst staying home, a suitor approached her for marriage. This was a tough call. Her dream was to return to school one day, while the poverty at home made her think of a better life promised by marriage.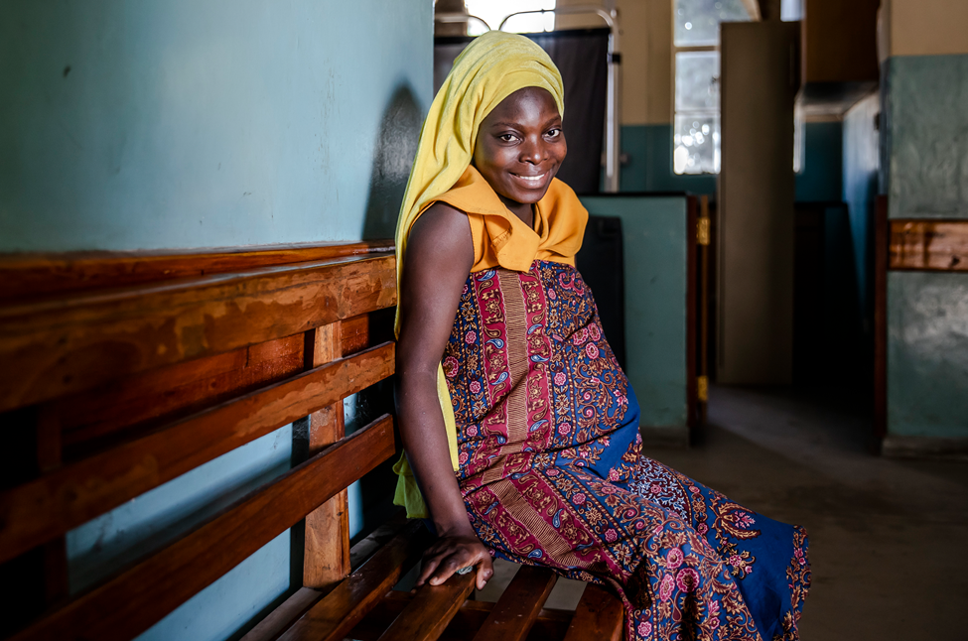 Before accepting the marriage proposal, Hawa asked her parents to talk to the suitor to commit to support her education. Luckily, the man was receptive to the idea. Hawa, 18 years old, who is 19 months' pregnant hope to get back to school after delivering her baby.
"I want to start family planning as soon as I deliver my child," says Hawa from Mangochi District. "This will give me time to focus on going back to school."
In Mangochi, a lot of young girls are forced into early marriage due to poverty. The district has high poverty levels of around 60.7 percent, implying that a large segment of the population is living below the poverty line. The district has poor indicators on sexual and reproductive health. For example, from 2010 teenage pregnancies increased from 28 percent to 36 percent in 2015.  Also, a high proportion of women aged 15 to 24 with sexual debut before the age of 15 at 22.6 percent against a national average of 13.9 percent.
The statistics are not synonymous with Mangochi only as other districts in Malawi are also facing the same challenges. During this year World Contraception Day celebration held in Mulanje district, the Government, UNFPA and other partners called for the scaling up of quality sexual reproductive health services including family planning. This comes against the background of low uptake modern family planning methods in the country, especially by the youth.  
Speaking during the event, UNFPA Malawi Officer in Charge, Ms. Miranda Tabifor said despite the increase uptake of modern contraceptives in Malawi, un-met need for family planning is at 18 percent with a higher unmet need for the adolescents and young people at 23 percent.
"In Malawi, contraceptive prevalence rate among adolescents remains low at 37.5 per cent, leading to one of the highest adolescent birth rates in Africa of 136/1000," she said.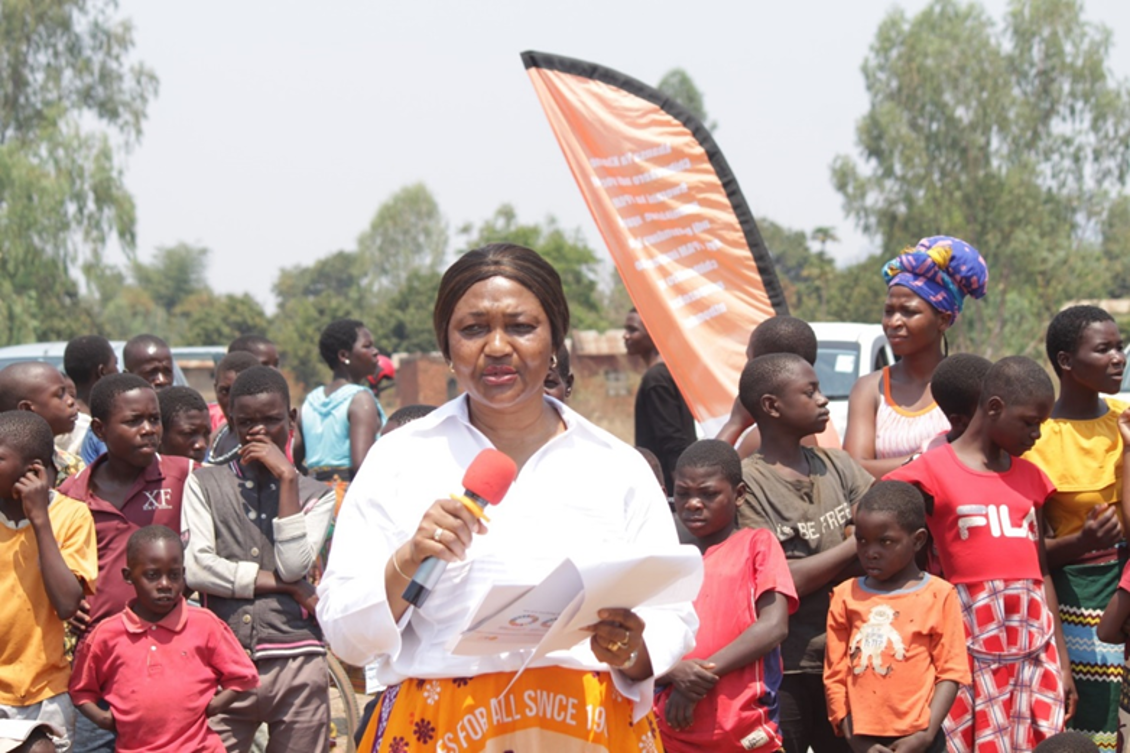 She added that a range of factors are contributing to the low contraceptive prevalence rate in Malawi, citing among them limited comprehensive sexuality education, prevailing myths and misconceptions associated with contraceptive use. 
"Gender-related traditional and cultural practices, values and norms make it difficult for women, and couples, to use family planning," she explained, adding: "This is exacerbated by the fact that adolescents have very limited access to quality family planning services, and that the illiteracy levels are relatively high, especially among women."
Evidence from UNFPA programmes across the globe show that contraceptives enable women and adolescent girls to exercise their right to decide whether to be pregnant, the number and spacing of their children and to have pleasurable and safe sexual experiences without the risk of unintended pregnancies. It also improves the socioeconomic opportunities for women and open up more educational opportunities for adolescent girls.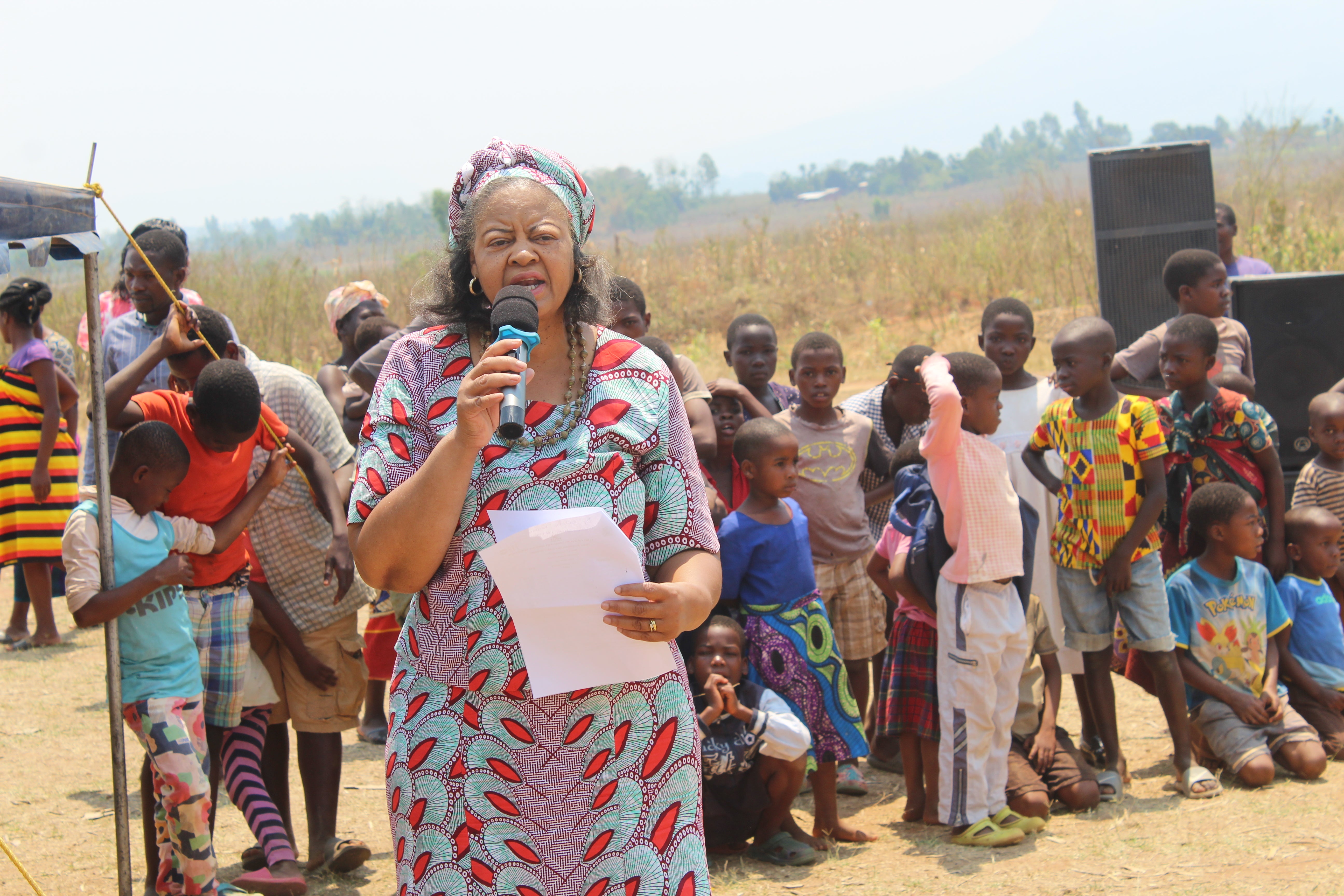 In her remarks, Director of Reproductive Health Services, Dr. Fannie Kachale, who represented Government concurred with the observations saying the Ministry of Health is using family planning as their number one strategy to enable women and girls of child bearing age access to sexual reproductive health services and rights (SRHR).
"If couples agree on the number of children they are going to have, the time they are going to space and the actual spacing in terms of how long they will take to have a child, they will have children they are going to properly support," she said. 
Dr. Kachale added: "This means couples will not have children by accident, it will be by choice. And we know that, it is healthy couples that are able to contribute to the development and economy of the country."
World Contraception Day takes place on 26 September. The aim of the celebrations is to improve awareness of all contraceptive methods available and to enable young people to make informed choices on their sexual and reproductive health.
By Joseph Scott, Communications Analyst