Phalombe – MALAWI, Fasileni Kanyenga was in her eighth month of pregnancy. Each passing day, she was looking forward to a safe delivery at Chitekesa health centre in Phalombe district. Being her fourth pregnancy, she was aware of all the requirements for delivery and made sure they will be available come the day.
NSANJE, MALAWI - On Sunday morning, Tadala was preparing to go church with her friends. It seemed a normal day for her despite heavy rains the previous night. Tadala does not live with her parents because she is learning at Mtowe Community Day Secondary school. Together with her friends, they found a house to live which is close to the school. Mtowe Community Day Secondary School, CDSS has no boarding facilities for...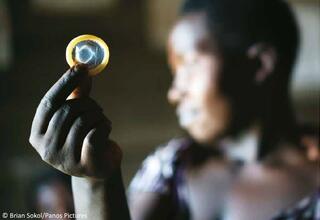 The global reproductive rights movement that began in the 1960s transformed the lives of hundreds of millions of women, empowering them to govern their own bodies and shape their own futures. But despite the gains made over the past 50 years, since the establishment of UNFPA, the world still has a long way to go before rights and choices are claimed by all, according to the State of World Population 2019, released by...
Events
Accelerating the promise This year marks the 25th anniversary of the ground breaking International Conference on...