Every morning, Judith Mgogo, a nurse-midwife at Nsanje District Hospital maternity ward, kneels down to pray for her safety before embarking on a 15-minute walk to work.  For Judith, the past two years have been the most challenging. Never, in her seven years nursing career, has she been this scared.
"Covid-19 has changed the way I work or prepare myself before I start work," says Judith, who is also the Nurse In-charge at the district maternity ward. "In the morning, I spend time making sure that I have all the personal protecting equipment in place before I step out of the house."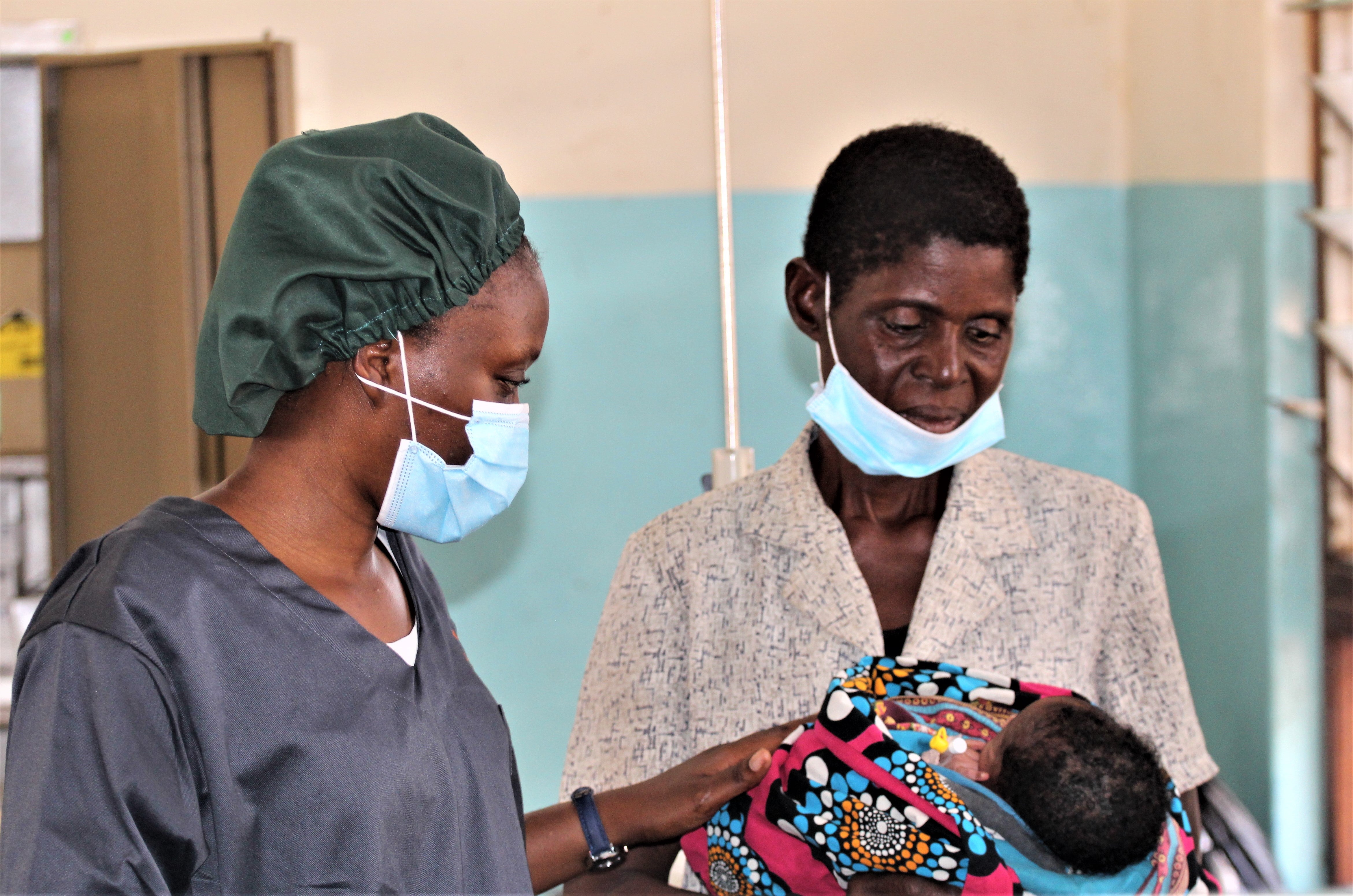 Covid-19 hits health sector hard
In a country where 1,147 people have died of the disease, the risk of contracting the virus is high, especially for health workers. According to statistics from the Ministry of Health, 1,298 healthcare workers tested positive and nine have so far died of Covid-19. The statistics further show that nurses are contracting the virus the most compared to other cadres.
For Judith and her colleagues, the infection figures do not scare them. Despite the risky environment, they have a big responsibility at their hands. On average, they help deliver about 15 babies every day. And this means close contact with pregnant mothers' during and after delivery, making them more exposed to the disease.
"Normally, when we receive women who are due, we take them straight to the delivery room," says Judith, adding, "This is where it becomes scary as we do the Covid-19 tests after we have already been in contact with them.  As much as I want to be strong, however, sometimes I feel scared."
Misconceptions on Covid-19 vaccine
Although Malawi has rolled out a Covid-19 vaccine, there has been widespread vaccine apathy especially in the rural areas. In Nsanje, says Judith, pregnant women are shying away from antenatal services and most are choosing to deliver at home for fear of being vaccinated.
"Before the Covid-19 pandemic, the hospital was receiving many pregnant women seeking for antenatal services. However, the misconceptions surrounding the disease and vaccinations are keeping pregnant home, putting their lives and their unborn children at risk," she explains.
For the past two years, Nsanje district hospital has recorded an increase in the number of babies born before arrivals, which describes childbirth that occurs outside health facility. In the month of March alone, the district recorded 263 born before arrivals. This scenario exposes both mother and child to danger as in most circumstances, delivery at home is done by untrained traditional birth attendants.
UNFPA for continuity of services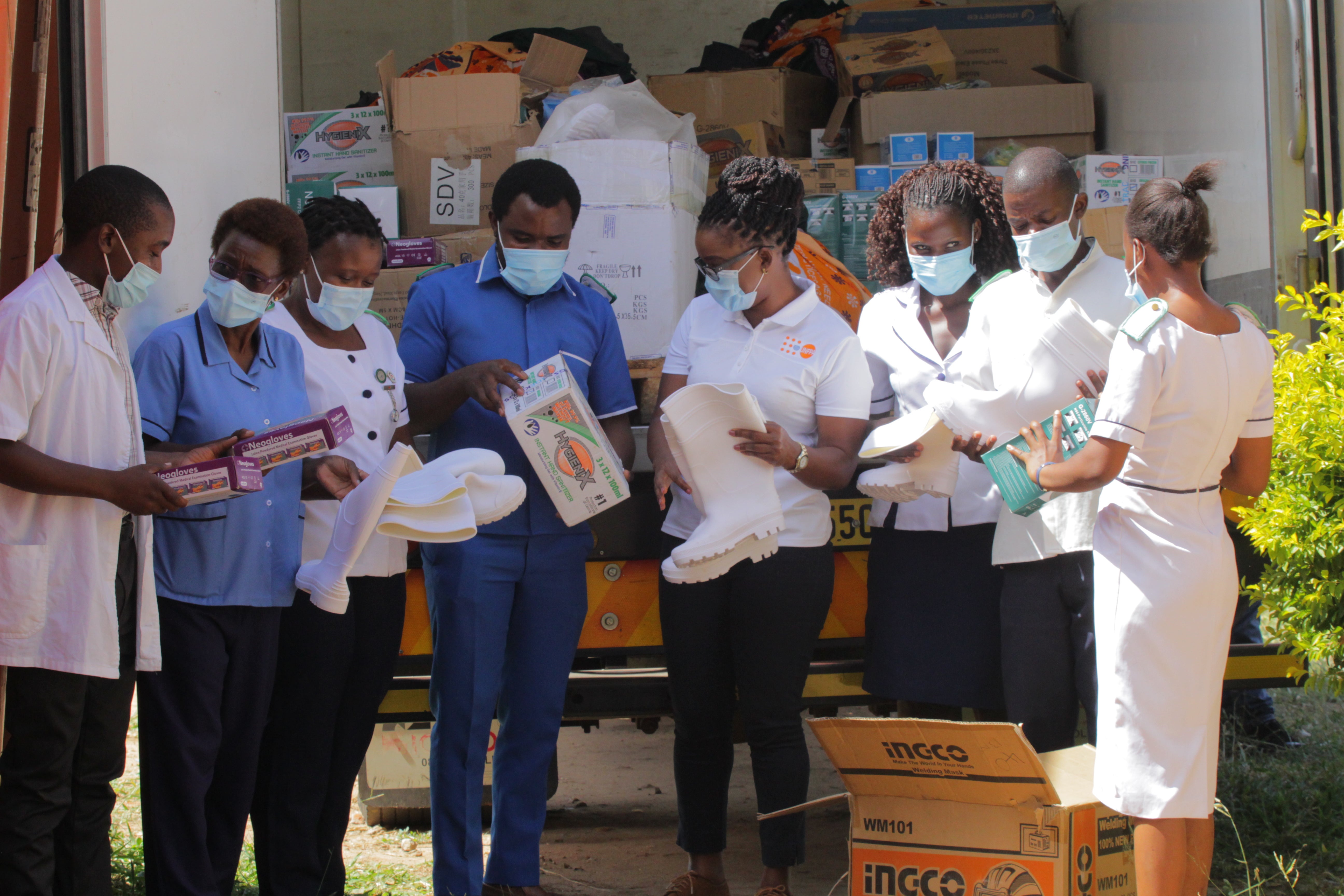 Since with maternal and neonatal health (MNH), contact between client and caregivers is paramount, UNFPA through the UN Multi Partner Trust Fund (MPTF), supported Nsanje District Hospital with personal protective equipment (PPEs) to protect health workers and reduce risk of transmission of the virus from clients to the caregivers and vice versa.
"The pandemic has seriously strained our resources and we very much appreciate this timely support from UNFPA," says Judith. "The PPEs are a vital component in our work. Now, we will work with confidence knowing that we are safe, and we cannot either be infected or infect our patients."
By Joseph Scott, Communications Analyst