You are here
What we do
United Nations Population Fund (UNFPA) Malawi is one of the UN agencies providing technical and financial support to the government of Malawi within the United Nations Development Assistance Framework (UNDAF). The UNDAF planning process has been aligned to the Malawi Growth Development Strategy (MGDS); thus the UNDAF priorities are based on goals and objectives as outlined in the MGDS-hence adhering to the 5 basic principles of the Paris declaration of alignment and harmonization with government systems, ownership of programmes by government, mutual accountability and managing for results.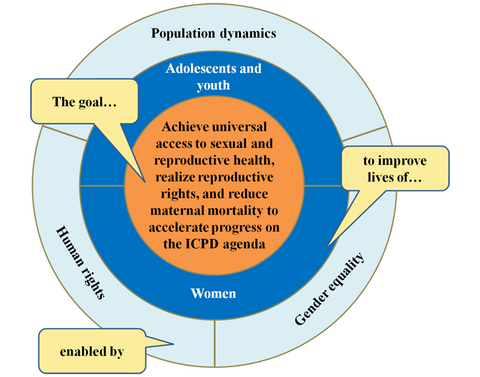 UNFPA works with the Ministry of Finance, Economic Planning and Development, Ministry of Health, Ministry of Labour, Youth and manpower development, Ministry of Gender, Children, Disability and Social Welfare among other government institutions and nonstate actors.
While the Government Ministries implement some of the strategic activities on policy and guidelines, most of the community and facility based programmes are implemented by District Health Officers and local non-governmental organizations. UNFPA Malawi strategically supports five districts of Chikhwawa, Mangochi, Mchinji, Dedza and Nkhata-bay. However, some programmes like the Gender Equality and Women Empowerment, GEWE is implemented in 13 districts.
Youth Programmes
UNFPA supports the Government of Malawi and Non-governmental organizations in its efforts of empowering young leaders so they can be pivotal agents for the health and wealth of society. Current programmes include the Regional programme Safeguard Young people SYP, Joint Programmes on Adolescent Girls JPAG, Joint Programme on Girls Education JPGE, youth policy initiatives and Gender equality and women empowerment.
Sexual and Reproductive Health and Rights (SRHR)
UNFPA's SRHR programmes focus on realization of SRH rights by ensuring universal access to quality sexual and reproductive services by women, young people and men as well as reduction of maternal mortality. Support is provided to ensure functionality of Basic Emergency Obstetric and New born Care (BeMOC) at facility and community levels, especially in underserved areas. UNFPAs support in this area therefore focuses on:
Policy Advocacy and communication
Strengthening National SRH policy advocacy; and District level capacity building for service delivery
Maternal and new born Health
Fistula management – coordination, advocacy and treatment
Health systems strengthening
Reproductive Health Commodity Security
Strengthening of SRH Coordination mechanism.
Strengthening Integration of SRHR and other services
Technical and financial support on BEmONC, Skilled attendance at birth, Family Planning, RHCS, ASRH/YFHS and Fistula
HIV Prevention
While UNFPA's support in HIV prevention is holistic, special focus is on the Prevention of Mother to Child transmission prong 1 (Primary prevention of HIV in women of women of child bearing age) and prong 2 (Prevention of unintended pregnancies among women living with HIV). Within these interventions, UNFPA supports:
Policy level engagement (HIV Strategy, HIV policy development etc.)
Social and behavioral change communication interventions such as the Condomize Campaign
Technical and financial support to IPs
Capacity building of partners
Program Monitoring & Evaluation
Gender
UNFPA supports the Government of Malawi's efforts of promoting Gender equality, women and girls empowerment in order to reduce the vulnerabilities of women and adolescent girls to violence and abuse. Therefore UNFPA Gender framework incorporates strategies that address critical factors behind inequalities and human rights violations by focussing on:
Balancing reproductive and productive roles to enhance women's participation in decision making
Promoting legal and policy reforms and gender-sensitive data collection
Addressing gender-based violence, including traditional practices that harm women, such as child marriage.
Raising awareness of women's strengths, vulnerabilities and needs in various settings including humanitarian situations.
Involving men and boys in promoting gender equality and improving reproductive health.
Population and Development
Under population and development, UNFPA supports Government to ensure that national policies and public behavior are responsive to population dynamics for sustainable development. Some of the strategic areas of support include:
Generation of data for  evidence based programming e.g supporting census, DHS, Integrated household surveys, population dividend etc
Support national institutions to have the capacity to generate and integrate population dynamics into development policies, programmes and strategies
Review, implement and popularize population related policies and guidelines.
Generate evidence and policy direction guided through the population dividend programme