You are here
Main events calendar
Past Events
23 May 2016 - 23 May 2016
Kasungu
The theme of this year's International Day to End Obstetric Fistula, "End fistula within a generation", is a call to transform the world. As we talk about ending polio, HIV/AIDS, female genital mutilation and so many other forms of suffering, so must we commit to stepping up our efforts to end fistula, once and for all,
The events to mark the day will be held on friday 3rd June in Kasungu.
Details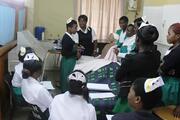 5 May 2016 - 5 May 2016
Lilongwe-Masintha ground
On this International Day of the Midwife, UNFPA, the United Nations Population Fund, salutes the contribution of midwives to saving the lives of women, adolescent girls and newborns, sometimes under very difficult circumstances, in hard-to-reach communities, in humanitarian emergencies, and in fragile and conflict-torn countries
Details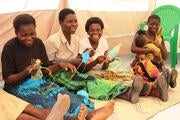 8 March 2016 - 8 March 2016
Malawi
This International Women's Day, 8 March, is a time to reflect on the progress we have made towards gender equality, call for change and celebrate the numerous acts of courage and determination made by ordinary women who have played an extraordinary role in the history of their countries and communities.
The 2016 theme for International Women's Day is 'Planet 50-50 by 2030: Step It Up for Gender Equality'. 
Details
Pages