Malawi joined the rest of the world to commemorate the International day to end obstetric fistula with a call to vigorously strengthen the campaign to end child marriages that are one of the pre disposing risks of obstetric fistula. The event took place in Kasungu district at Traditional Authority Lukwa.
The area was purposively selected because of increased reports of birth related complications and fistula.
Speaking during, Minister of Health, Peter Kumpalume called upon all the delegates to join the campaign to ensure girls remain in school to prevent early marriages and delay pregnancy and childbirth. He commended the district council for establishing and enforcing a bylaw that stops girls from getting married before they are 21 years. On fistula he emphasized on the availability of treatment for the condition'. "Treatment for fistula is available and as you have heard from the testimonies here, women that had fistula before have successfully been repaired;
To live with this gruesome injury when treatment is available is to deny women their human right; let us all work together to end fistula"  Minister of Health.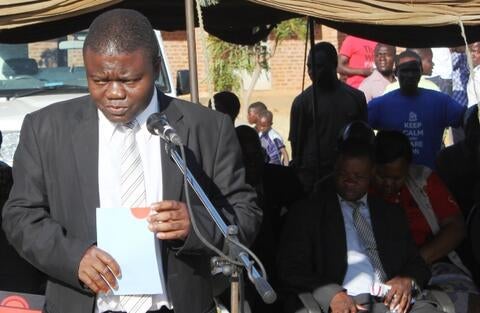 Speaking at the same event, Dr. Rogaia Abdelrahim, UNFPA Deputy Representative, commended government for consistently recognizing the campaign to end obstetric fistula in Malawi for the past thirteen years. "I wish to reaffirm that UNFPA stands to support the government in preventing obstetric fistula through its support to prevent early pregnancies through promotion of family planning for all women and men of reproductive age including young people; We also wish to encourage various communities to join the campaign to end obstetric fistula by supporting interventions such as keeping girls in school and promoting gender equality among others: she said.
During the event, fistula survivors narrated their testimonies to the people gathered emphasizing that fistula can be repaired and women can get back to their normal life.
UNFPA's Support towards Campaign to End Obstetric Fistula in Malawi
UNFPA in collaboration with the Malawi Ministry of Health started organizing Fistula camps in 2007 to operate on obstetric fistula patients. Since then, more than 1223 women have been treated. The fistula campaigns manage patients, rehabilitate them to integrate in the community and train national personnel to repair fistula
At present in Malawi, there are only two doctors and four clinical officers that are able to repair fistula. Currently, there are some clinical officers that are undergoing training and mentorship in fistula and able to do repairs and review patients