UNFPA: Delivering a world where every pregnancy is wanted,
every childbirth is safe and every young person's potential fulfilled.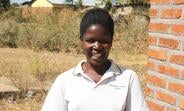 28 July 2017
Family Planning has given me more freedom
At 32 years and working as a ground labour at Mlomba health centre, she has a vision of becoming a nurse. She claims to be in good health and has adequate time to take care of her two children. Triphonia Putheke comes...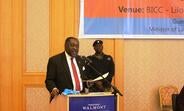 Sustainable Development Goals Explained
Resources
This report summarizes the successes that UNFPA Malawi country office achieved and also some challenges encountered in the year 2016.
From 2015, with support from the United Nations Country Team under the technical leadership of UNFPA, Malawi commissioned a study on Harnessing the Demographic Dividend to Accelerate Socioeconomic Transformation and Econ