UNFPA: Delivering a world where every pregnancy is wanted,
every childbirth is safe and every young person's potential fulfilled.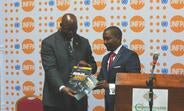 11 October 2017
EmPOWER girls: before, during and after crises
Girls today enjoy better life prospects than previous generations in many ways. Prosperity and nutrition are improving, child marriage and teenage pregnancy are declining, and female educational attainment and...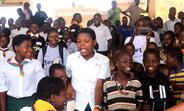 18 September 2017
TuneMe-Handy for Peer Educators
Every week, she has a session on sexual and reproductive health with primary and secondary school students within and outside Lilongwe City. All along, she used to carry printed copies of SRH information documents to...
No vacancies currently available